Radiant Images to Unveil Its New Modular-Designed AXA 360 Camera System at VRLA Expo 2017
Radiant and strategic partner Legend VR also showcasing latest 360 VR creations, solutions and expertise in Booth 713 at world's largest immersive technology expo
Radiant Images will debut its new AXA 360 camera system – featuring a modular design that accommodates a variety of camera models – and showcase other custom VR/AR creations, solutions and expertise with strategic partners Legend 3D and Nokia this week at VRLA Expo 2017.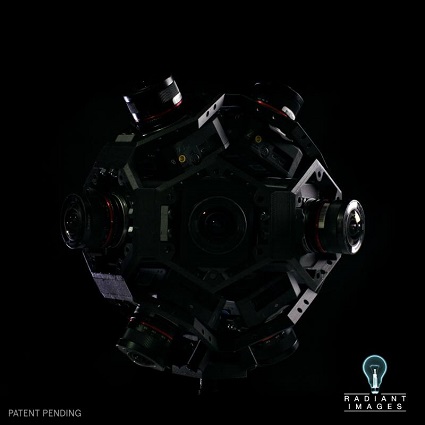 Radiant Images, a leading LA-based solutions provider for 2D, augmented reality and virtual reality, created the AXA 360 camera system to provide content creators with more flexibility and convenience in camera choice. Compatible cameras with the patent-pending AXA design include RED, ARRI, Sony, Black Magic, Panasonic and more.
The AXA's hexagon shape provides perfect geometry for spherical image capture, said Radiant Co-founder Michael Mansouri. And with a wide choice of camera models, "optimum performance can be achieved whether shooting in low light environments or looking for maximum resolution," he added.
"The AXA 360 will further stretch the creative possibilities for 360 content creators," Mansouri said. "We look forward to showing it off at VRLA and letting attendees get an up-close look at what our skilled engineers have created. The collaborative spirit is what drives Radiant, and the AXA 360 is the perfect representation of that passion."
VRLA, the world's largest VR expo, is spread over two days, Friday and Saturday (April 14-15), from 10 a.m.-7 p.m. in the LA Convention Center. The Expo floor opens at noon each day. Register here.
The AXA 360 will be unveiled in Booth #713 (see floor map), a double-decker structure that Radiant is sharing with new strategic partner Legend 3D's VR division, Legend VR, a top provider of VR content and creativity, as well as Nokia, creators of the powerful OZO and OZO Live.
Attendees will be able to get up close and receive demos of the latest VR cameras and innovations, discuss challenges and opportunities one-on-one with expert VR technicians – and view VR/360 footage from Radiant, Legend and Nokia in an upstairs area utilizing the Magic Planet VR Sphere.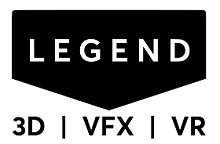 Legend VR® offers full-scale virtual reality creative, production, and post-production solutions – from concept to final color – for all types of 360-degree and VR content. Its extensive staff works closely with creative agencies and directors to develop and storyboard both live action and CG content and with producers, creative directors, production designers and DPs on-set to capture the most effective images for both 2D and 3D 360-degree content.
Legend's cutting-edge work is helping define and design the new narrative of 360-degree storytelling and has played an integral role in some of the most buzzworthy VR content of late for clients like Lionsgate, Warner Bros., Apple Music, Annapurna Pictures, Hulu, and Tidal. Other recent projects include The Click Effect, a film that premiered in January at the Sundance Film Festival for which Legend performed stitching, VFX, and 3D functions, and "Take Flight," from The New York Times' Great Performers series for which Legend completed CG/VFX work, stereo conversion, on-set capture of talent, color correction, and final 360-degree rendering.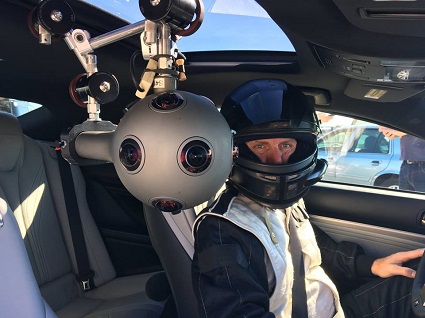 Radiant Images, a recognized hub of digital cinema and VR innovation, collaborates with creatives in Production & Post, Co-Production and through its rental house. The company utilizes an in-house engineering team and rapid prototype capabilities, specializing in designing and building true end-to-end solutions – including new cameras – and finding solutions that remove technical barriers for creative minds.
Highlights to be found in the Radiant booth at VRLA include:
Sense 9 – offers the ultimate in both adaptability and precision with a modular design allowing for the most adaptive virtual reality system. Radiant will be unveiling Sense 9 utilizing the Canon C300 MKII, which is ideal for low-light/high-resolution capture.
Two Bit Circus VR SyncStart technology – enables simultaneous group virtual reality viewing. Tech will be used to screen latest 360/VR projects and Radiant reel
Mobius 2.0 – updated version of Radiant's Mobius POV virtual reality head-mounted system
Voysys VR Producer – real-time, depth-based stitching function enables user to quickly switch to new camera positions and allows real-time fine-tune stitching during broadcasts
AXA POV system – based on the AXA design, creating the perfect geometry utilizing series of hexagons to create the most adaptive and high precision POV VR system.
Z CAM S1 – four cameras fully integrated onto one PCB to get the sensors closer to each other, allowing shorter safety distance between the camera and object
Z CAM S1 PRO - unveiling the latest from Z CAM, the S1 PRO is based on the S1 with much higher pro-grade optics and larger Micro 4/3 sensor
360 Nano & Air – captures 360 x 360° video & still images in the most simple, easy to use way, designed to fit directly onto iPhone 6/7 or Android phones. Insta360 is showing its latest Insta360 Pro camera, which captures at 3840x1920@30fps (4K) (real-time stitching/live-streaming and 7680x3840 @fps 8K post-processing stitching). Radiant will be taking pre-orders for Insta360 Pro starting Friday (April 14) at VRLA
Orah 4i Live Spherical VR Camera – with fully integrated live stitching software, the Orah 4i produces 4K VR / 360 content with ambisonic sound at the push of a button
Award-winning Jaunt One VR camera, available for rental exclusively at Radiant Images
Nokia OZO with the latest from OZO LIVE with fully integrated broadcast-quality VR
Underwater rigs – wide selection of underwater solutions for 360 capture
GoPro Omni - featuring precise, pixel-level synchronization that makes stitching in post easier and more exact
Three Cam Snorkel rig – perfect solution for close proximity shooting, sensors closer together
Radiant also has a wide range of VR 360 cameras, rig and support equipment available for sale at http://www.360radiant.com/. Attendees can take advantage of a 10 percent discount on all purchases during VRLA.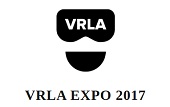 VRLA brings together the latest in virtual, reality augmented reality and everything related to immersive technology from the leading companies in the industry. In addition to exhibiting, Radiant will host "VR Cameras A-Z, Presented by Radiant Images" on Friday at 3:15 p.m. in the HP / Nvidia Theater.
The discussion will include Radiant's latest camera rigs and support systems – literally from AXA to ZCAM – as well as provide useful information for taking a project from concept to completion, focusing on Production and Post. Speakers include:
About Legend 3D, Inc.
Since its founding in 2001, Legend has earned a reputation for innovative Stereoscopic 3D Conversion, Visual Effects and immersive 360°services through its talented artists and market-leading technology. Now with over 100 employees in Los Angeles and nearly 400 in Toronto, Legend offers full-scale VR and VFX creative, production, and post-production services – from concept to final color – for major brands, studios, and agencies.
About Radiant Images
Radiant Images is an award-winning digital cinema innovator and rental house providing creative solutions in 2D, 3D, VR and augmented reality, leading-edge cameras and equipment, and unrivaled client support, to the motion picture industry worldwide.
Radiant has a dedicated VR wing inside its facility at 2702 Media Center Drive in northeast Los Angeles. For more information about Radiant Images, visit online at www.radiantimages.com. Find Radiant Images on Facebook, Instagram and Twitter.
# # #