Radiant Images Showcasing Virtual Reality Rigs, Expertise and Innovations at VR Society's 'VR on the Lot'
Radiant Co-Founder Michael Mansouri also part of 'Art and Craft of VR Production' panel at Oct. 13-14 event at Paramount Studios
Radiant Images, an LA-based rental house and hub of VR creativity, is bringing its latest virtual reality cameras, rigs, innovations and expertise to the VR Society's 'VR on the Lot' event Oct. 13-14 at Paramount Studios.

Radiant Images, which will share an exhibition booth with AMD, will showcase its Jaunt One VR camera, Dark Corner 360 rig and Mobius POV camera rig as well as present OZO Live, a real-time broadcast solution that delivers live virtual reality experiences utilizing the Nokia OZO.
In addition, Radiant Co-Founder Michael Mansouri will participate in a panel discussion titled The Art and Craft of VR Production, sponsored by the Producers Guild of America (PGA). Joined by top cinematographers and audio technicians, Mansouri will share his expertise in live-action VR production.
VR on the Lot, presented by the VR Society and AMD, is a two-day content, technology, and education summit aimed at charting the course for building virtual reality into a sustainable and vibrant creative business. The event will be held at Paramount Pictures Studios in Hollywood. The VR Society is a newly created division of the Advanced Imaging Society (AIS), focused on VR technologies.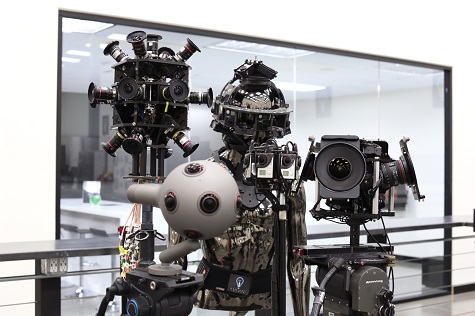 Radiant's VR division is recognized as an industry leader in testing and developing virtual reality and augmented reality technology, helping filmmakers and camera operators capture 360-degree content in a compelling way. The company utilizes an in-house engineering team and rapid prototype capabilities to provide filmmakers with the latest virtual reality tools and creative solutions.
AMD and Radiant Images recently joined forces in a collaboration aimed at empowering virtual reality content creators with access to AMD's Project Loom, a powerful new real-time video stitching technology.
Building on the OpenVX computer vision accelerator which AMD open sourced earlier this year, Project Loom's open source stitching engine provides content creators with an efficient, cost-effective method of finishing their VR content. Project Loom can pull in up to 24 camera feeds at 1080p and 60 FPS, then stitch and output the resulting 360 video at 4K resolution and 30 FPS to VR headsets and mobile devices.
Visitors to the AMD booth at VR on the Lot can learn more about Project Loom and also get hands on with Radiant's array of leading VR innovations, including: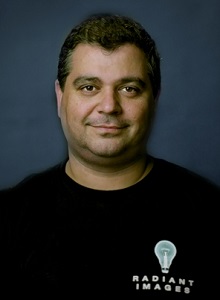 Radiant technicians will provide demonstrations of the capture devices, including OZO Live, as well as other custom VR power and mobility solutions that are part of the company's deep inventory of rental cameras, lenses, gear and accessories.
"We're looking forward to this opportunity to share our innovations and our expertise at VR on the Lot," said Michael Mansouri, co-founder of Radiant Images. "VR is still very much in the early stages but we're making incredible progress, almost daily. Our aim from the beginning has been to look at these complex technical challenges and find solutions that push this emerging technology forward. This is an exciting time."
About Radiant Images
Radiant Images is an award-winning digital cinema innovator and rental house providing creative solutions in 2D, 3D, VR and augmented reality, leading-edge cameras and equipment, and unrivaled client support, to the motion picture industry worldwide.
Radiant has a dedicated VR wing inside its facility at 2702 Media Center Drive in northeast Los Angeles. For more information about Radiant Images, visit online at www.radiantimages.com. Find Radiant Images on Facebook, Instagram and Twitter.
# # #