Saturday's VRLA Winter Expo will Include the Latest Virtual Reality Creations, Solutions and Gear from Radiant Images
Digital cinema innovator showcasing its game-changing Mobius POV helmet rig and other solutions at world's largest VR expo
Radiant Images, an award-winning rental house and hub of digital cinema innovation, is bringing its A-game to Saturday's VRLA Winter Expo, highlighted by the first-of-its-kind Mobius POV helmet rig and its other leading VR creations and solutions.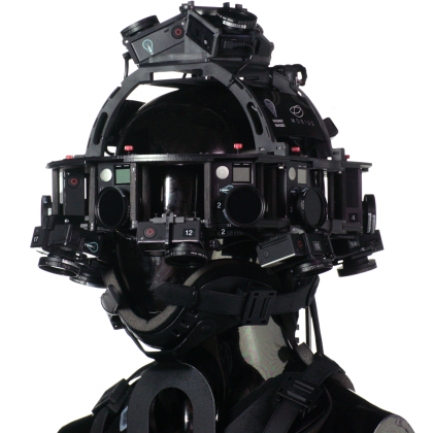 The custom-built Mobius POV is the first camera system for virtual reality that is able to place the viewer into the body of a character, a perspective that enables them to see the hands, arms and body of the performer wearing the helmet. The 17-camera system opens new possibilities for VR storytelling and creates new opportunities for stunning action scenes.
In addition to the Mobius, Radiant's booth (#25) will include demonstrations of its Headcase Cinema Quality VR rig, the VRLIVE live streaming network, live VR monitoring capabilities for GoPro rigs, and custom VR power and mobility solutions.
The VRLA Winter Expo, the world's largest VR expo, is set for Saturday (Jan. 23) with VIP entrance 11-1 p.m. and GA entrance 1-7 p.m. at the LA Convention Center. The event brings together the latest in virtual reality and immersive technology from the leading companies in the industry.
Already known for its award-winning R&D efforts in digital cinema camera technology, Radiant Images is now focused on VR development and testing to help filmmakers and camera operators capture 360-degree content in a compelling way. The company utilizes an in-house engineering team and rapid prototype capabilities to provide filmmakers with the latest virtual reality tools and creative solutions.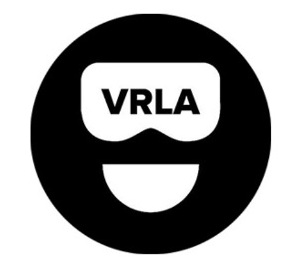 "The collaborative spirit is what drives us," said Michael Mansouri, VP at Radiant Images. "Our specialty is helping filmmakers achieve their vision by overcoming roadblocks and challenges. VR presents a whole new set of challenges and we've been fully immersed in this technology for quite awhile. We're excited to be able to show people the latest creative solutions we've found and how we've been able to move VR forward."
For virtual reality producers, Radiant's Mobius POV helmet rig is a game changer. The 17 cameras are placed strategically around the performer's head, capturing images from all directions and also providing alternate perspectives of the performer, which are invaluable during the post-production stitching process. The system encircles the head but is supported by the shoulders, making it comfortable for extended periods and providing a stable base for image capture.
Technical features of the Mobius VR rig include an integrated power system that powers all the cameras from one body-worn battery, and binaural microphones that capture directional sound to enhance the VR experience. An inertial measurement unit can be added to the system to provide attitude information to post-production.
Other Radiant creations and solutions available on Saturday include: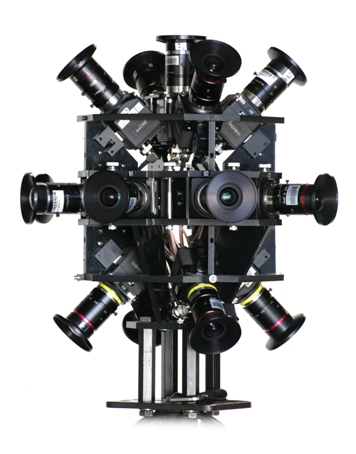 Headcase Codex 360 Rig, which uses a combined 36 megapixel array of 17 Codex Action Cams to capture in all directions simultaneously.
VRLIVE, a virtual reality live-streaming network that delivers 360-degree content to any mobile device anywhere.
Live VR monitoring capabilities, including wireless monitoring, for GoPro rigs
Spherical 360 VR, a super lightweight VR option that ranges from six to 10 GoPro Hero 4 Black cameras.
Spherical GoPro Underwater Housing, which can shoot fully spherical video and photo content at depths as low as 1,000 meters.
Wide range of VR mobility options
Custom VR power solutions
Radiant recently tripled in size with a move to a new facility at 2702 Media Center Drive in northeast Los Angeles. As part of the move, the company set aside an entire wing to house its newly created VR division in partnership with VRLIVE.
For more information about Radiant Images, visit online at www.radiantimages.com. Find Radiant Images on Facebook, Instagram and Twitter.
# # #