Radiant Images Updates Its Comprehensive Camera Comparison and Evaluation Tool Valued by Cinematographers
Wide-ranging, non-bias testing of 16 digital cinema cameras enables filmmakers to see differences visually and make right choice
LOS ANGELES – Digital cinema innovator Radiant Images has completed comprehensive comparison and evaluation tests on 16 of the most popular digital cinema cameras, updating the powerful tool it created for cinematographers two years ago.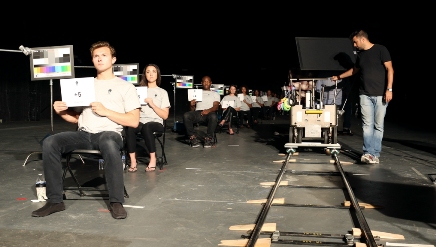 By testing and comparing dynamic range, color rendition and other key areas, Radiant Images enables filmmakers to evaluate and choose cameras and lenses based on visual comparisons rather than technical specifications. A demo reel of the new testing is now available.
The results of Radiant's first round of testing, unveiled at Cine Gear in 2013, was warmly received by filmmakers who appreciated the ability to actually see the differences in the cameras rather than take the word of someone else.
Radiant Images, which has a reputation as a hub of digital cinema innovation, was the first rental house to complete such comprehensive camera testing.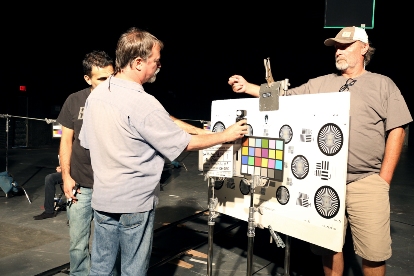 Now they've done it again.
Radiant performed the new round of tedious, exhaustive tests at Occidental Studios in Los Angeles. Noted cinematographer David Stump, ASC, oversaw the testing while colorist Chris Woods made sure the color science was accurate.
Digital cameras tested included the new Red Weapon Skin Tone OLFP and Low Light OLFP, Panasonic VariCam 35, Canon C300 Mark II, plus the ARRI Alexa XT, ARRI Amira, ARRI Alexa Mini, Sony Cinealta F55 & F65, Sony FS7, Sony A7S, Sony A7RII, Canon C500, Red Dragon and the Black Magic Ursa.
Testing categories included dynamic range, color rendition, green screen and an extended low light test.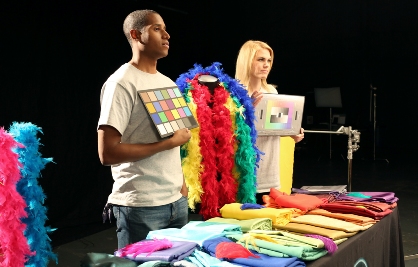 "How do you tell someone that (color saturation) is too red with a particular camera?" said Michael Mansouri, VP at Radiant Images.
"You can't, you have to show them. They need to see it. And with these tests, they can. We feel that collaboration starts here in the rental house. We come up with solutions before the start of production. Our camera testing is an important element of that collaboration."
The color rendition testing, for example, examines how different cameras process and capture color and how true those shots were to real life. But instead of looking at color charts, which often seem unrelated to what is getting shot, Radiant Images uses a range of fabrics in different colors and materials for a more realistic comparison. A range of skin tones are used as well.
Radiant Images also tests and records an exclusive noise profile, or fingerprint, for each digital cinema camera. This effort helps in post production as the noise characteristics unique to each camera can be more easily removed without as much, or any, softening of the image.
Mansouri said post-production houses will utilize the camera testing before and during the production process to avoid delays later on. "They are able to run tests through their post pipeline to make sure everything is working perfectly," he said.
"Our aim is to help filmmakers achieve their vision without roadblocks and limitations," Mansouri added. "With our comprehensive camera tests at their disposal, filmmakers have a powerful, relevant, purposeful tool that permits them to make evaluations in a visual way. It's very empowering."
For more information about Radiant Images, an LA-based rental house and hub of digital cinema innovation, visit online at www.radiantimages.com. Find Radiant Images on Facebook, Instagram and Twitter.
# # #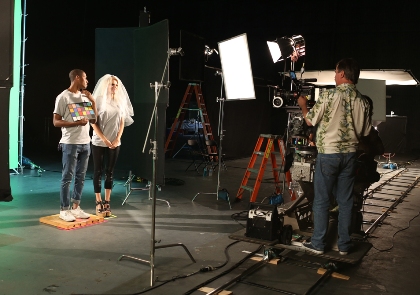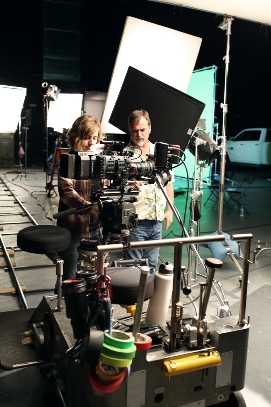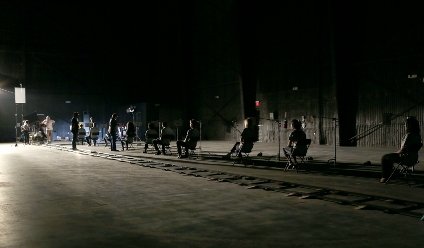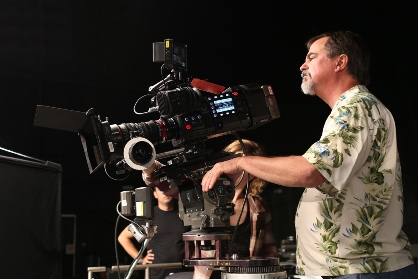 David Stump, ASC